Store, access, and organize all important documents that pertain to the issues you're managing on the platform. Share any reports, analysis, receipts, business cards with your organization and keep it linked to its corresponding issue area with labels. 
You have 10GB of space available to upload the following types of files. Additionally, these file types are available for preview in FiscalNote without a need to download to a device: PDF, JPG, GIF, PNG. Word files (.doc or .docx) and Excel files (.xls or .xlsx) must be downloaded in order to view them. 
To upload a new file:
Go to Drive on the left-hand navigation panel and select "Files"
Click the green "Upload File" button 
Drag your file into the box or choose a file from your hard drive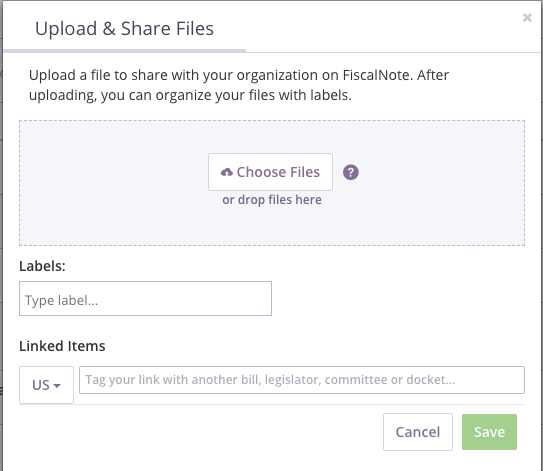 Label the file with the issue area it's related to and click "Save"
The maximum size limit per document is 35 MB.
All files uploaded by you or your colleagues are easily accessible via Search under "Your Team" as well.
To edit the file or add comments: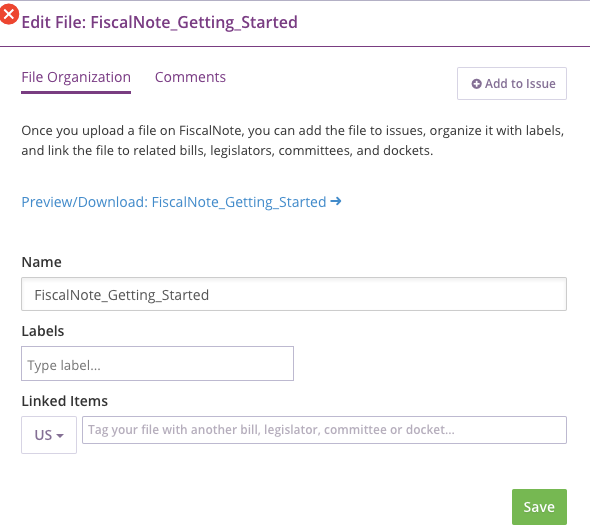 Hover over the file name and click "Edit" on the right-hand side
Change the file name
Add labels
Toggle to the Comments tab to add one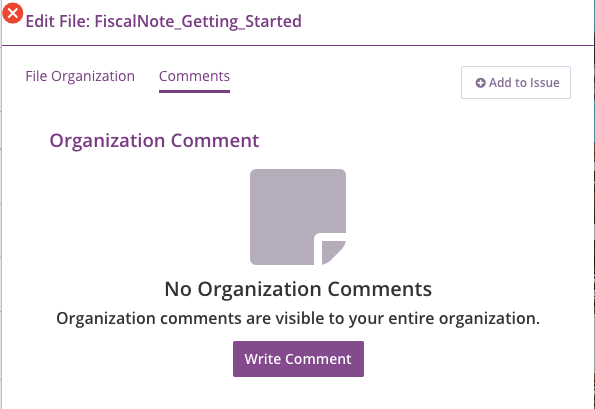 To download a file:
Locate the file that you wish to download
Click the name of that file
Preview mode will load
In the upper right, click the icon for Download 
The file will download to your computer's Download's folder